Anetwork launched in 2010 and started as a CPC Ad-Network. After a short time, they grew to be one of the largest Digital Advertising Networks in the Middle East. In 2015 Anetwork made a strategic decision to expand its services to become the first Digital Media Agency in Iran, and is serving over 2 billion ads to over 9.5 million unique online users every month. Today the company has 55 employees and is the largest Digital Advertising Network in Iran.
Back in 2014 before starting to use Taskulu, the company had 20 employees and they were using four different tools for task management, collaboration and communication.
I think most of the task managers are more suitable for small teams rather and become too difficult to use and manage when used in a large team. Imaging having 20+ boards or sub-projects to work on things that are related to each other, but also need to be kept separate. It quickly turns into a chaos where no one knows what's going on.
A centralized hub for managing teams and project
The most important differences between Taskulu and other task management tools is an extra layer for categorization: Sheets. In a Taskulu project, you can create any number of sheets, and then create lists inside them.
Sheets combined with Taskulu's team management and access control interface provide a powerful solution for managing large projects: Instead of managing multiple separate sub-projects for a single project, create a single project that includes multiple sheets and give appropriate access levels to different teams to prevent security issues and information overload.
This helped Anetwork consolidate over 20 sub-projects into a single project, making project managers' jobs much easier and keeping track of the progress much easier, without losing security or causing information overload for individual team members.
Taskulu has helped our management team see the big picture and spend their time on help the team move forward instead of struggling all day just to figure out what's going on to keep the teams aligned. It's the only application we've found that helps us collaborate without getting in our way and becoming a source of managerial headaches.
Single source of truth: Everything in it's right place
In organizations, large and small, duplicate effort and duplication of information are some of the main sources of confusion and overhead costs. Keeping a single source of truth goes a long way in eliminating these problems. Single source of truth refers to the practice of structuring information such that every data element is stored exactly once and any possible linkages to this data element are by reference only. Because all other locations of the data just refer back to the primary "source of truth" location, updates to the data element in the primary location propagate to the entire system without the possibility of a duplicate value somewhere being forgotten.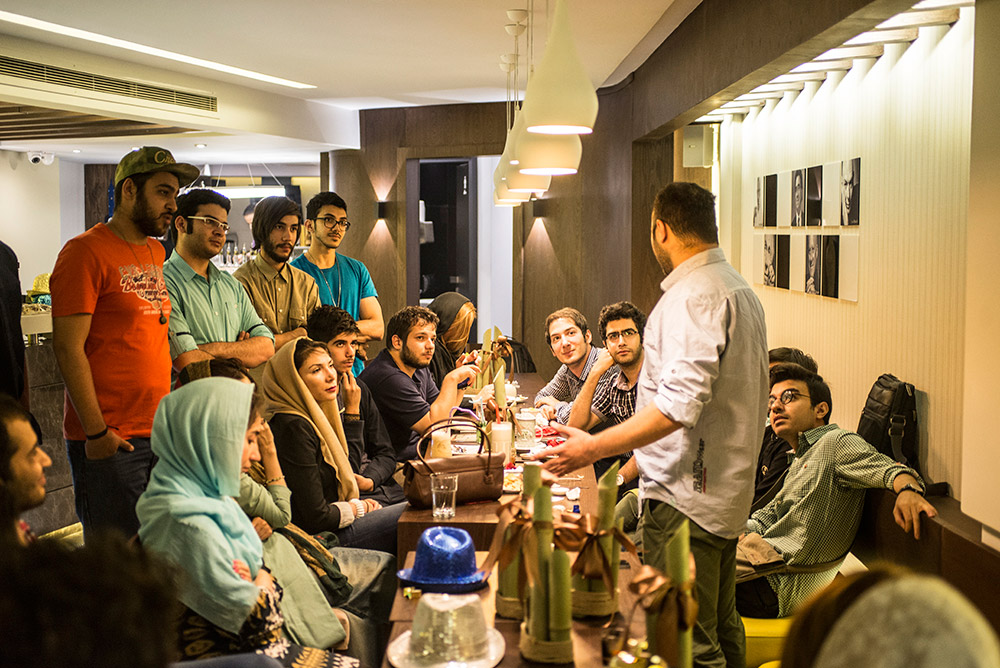 At Anetwork, a single Taskulu project is this single source of truth when it comes to collaboration and tasks. Over 50 people working in several teams and departments at Anetwork manage their projects as well as their operational tasks within this single project.
A sheet for each department
Anetwork's project has seven sheets, each representing one department inside the company. These sheets/departments are Administration, Publisher and Customers, Content and Social Media, Design, Marketing and Events, Website Development, Business Development. Members of every departments have only access to their own sheet.
Flexible management
In addition to making it easier to manage the whole company while preventing information overflow, having separate sheets for different departments also gives the departments the flexibility to manage their own work in the way that works best for them, and that's most visible in the way each department has structured the task lists inside their own sheet.
Lists are mostly structured based on the activities of each department. For example, the design department has categorized tasks into five lists: General tasks, Banner design, Landing page (design), Landing page (coding) and Proposal design. Other departments however, have taken completely different approaches in using lists. For example, the Content and Social Media department has created lists for each member of the department to make it easier to the team members to find and follow their own tasks.
Secure collaboration
While keeping everything in one project has its advantages, it introduces security concerns that need to be answered. Not everyone needs to know the details of business development opportunities or financial administration tasks of the company. Even in cases where security is not important having access to unrelated information simply causes confusion and makes it difficult for individual team members to find and concentrate on the task that are related to them.
Anetwork has taken access controls to the next level and using the Taskulu Roles and Permissions to its full extent: in their project there's a role for every single member – essentially, they define access levels for each individual separately. The main reason for this is the flat structure of the organization – most of the employees work with different departments and need to have access to different parts of each organization and managing access levels of each employee separately is the easiest and most efficient way of handling this situation.
An automated platform
After introducing a new feature that made it possible for clients to order banner and landing page designs through Anetwork, it quickly became evident that handling these orders using emails was not going to scale.
Conversations were getting lost in long email threads between Anetwork teams and clients, getting feedback on the designs was becoming more and more difficult and keeping track of the progress of orders was pretty much impossible for the managers.
At this point Taskulu was the main tool for managing tasks and workflows at Anetwork, and it could also be helpful for handling these orders – after all, it's just a task that the teams needs to work on. But creating tasks manually and keeping the customers in sync with the updates on internal task management system was also not scalable.
The solution was using Taskulu API to automatically create tasks from customer orders. Customers go to their personal dashboard on Anetwork website and place an order for either landing page or banner design. Right after submitting the order, a task gets created on Taskulu including all the details provided by the clients for their order, and the task is automatically shared with the client so that they can see the progress and provide feedback along the way.
We used to have one person specifically for handling orders, now everything is automatic. Since Integrating our dashboard with Taskulu, both customer satisfaction and the speed of delivering orders have increased dramatically.
A tool to foster growth
For years Anetwork has focused on growth from both hiring and revenue perspectives. As the team has grown, using tools that are easy to pick up and can scale with the increasing complexity of projects has proved crucial. Just in the past 12 months, Anetwork has almost doubled in human resources, the number of their clients has tripled and the revenue has increased by 600%.
Taskulu has made it possible for Anetwork to maintain their agility and handle this explosive growth. It's simple enough for new comers to pick it up in minutes, but also powerful enough to help managers handle the ever growing projects. "Taskulu has become an integral part of our workflow at Anetwork. It's part of a larger investment in helping the team focus on collaborating to build the products and keep the customers happy, rather than focusing on the collaboration tools themselves".