Sometimes you need to copy the lists you created in your project. These lists can be your daily or weekly tasks, which need to be repeated. You can make a copy of the tasklists, along with all the information you have on them.
Copying the list between different projects is not yet possible.
To copy a list, hover the mouse cursor over that list, and then click the gear icon on top, then select "Copy".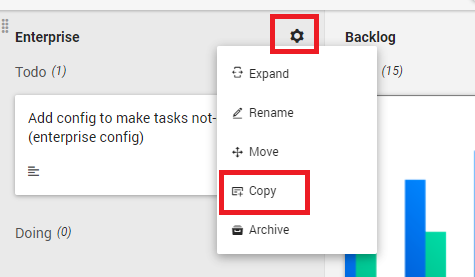 In the next step,slect the sheet,list sections and the rest of the details (members, checklists, comments, files), and click on "Save" button to copy your list.
If you want to copy one task from your list, check out the guide below.