TASKULU APPLICATIONS FOR ENTERPRISE VERSION
f you're using Taskulu's Dedicated Plan and you want to use Taskulu mobile apps (Android and iOS) for your account, do as follows:
Open the application, and select "Login with Taskulu Account"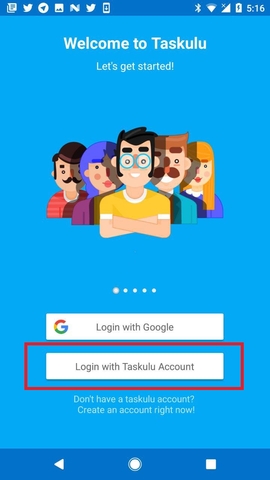 In the next page, check the box in front of "Using the Enterprise Version"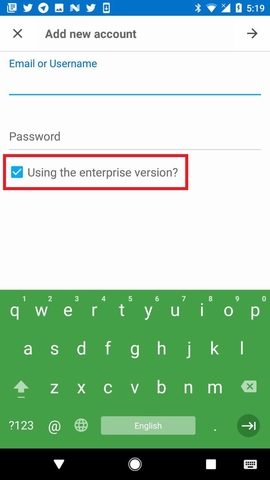 If you are using ios version it is like this and you have to click on enterprise after you've done typing your username and password.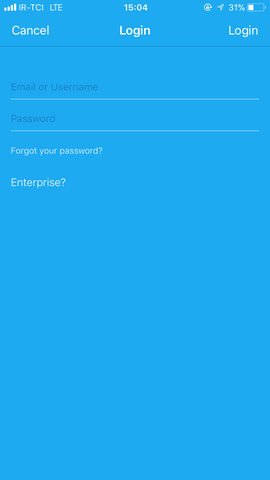 In the next stage, If the URL address of the dedicated plan you use, is the subdomain of Taskulu(e.g NAME.taskulu.com), You just need to write the name of your company in the box.
For example if the URL of your dedicated Taskulu is Microsoft.taskulu.com, Just type Microsoft in that box.
But If the URL address is NOT a subdomain of Taskulu, you need to write down the complete URL. (See the Picture below)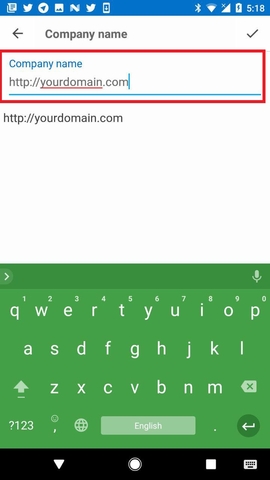 Visit these links to download Taskulu apps: