You may not notice the activation of desktop notifications at your first entry into Taskulu, or you might have turned off desktop notifications in the settings of your browser.
In your first login, Taskulu will ask if you'd like to get desktop notifications.
There is a "later" option and if you select it, Taskulu will ask you again in 3 hours, if you select "yes" it will begin sending you notifications. If you have select "no", but you want to get desktop notifications you have to activate it manually.
Chrome
To re-enable it, first go to your browser's settings section (we've chrome-based images in this guide, but the process of doing so in other browsers is the same) and in the search box, search the "Notification".
If you are using a Mac OS, you need to go to your browser's Preferences section to re-enable settings for desktop notification and follow the steps below.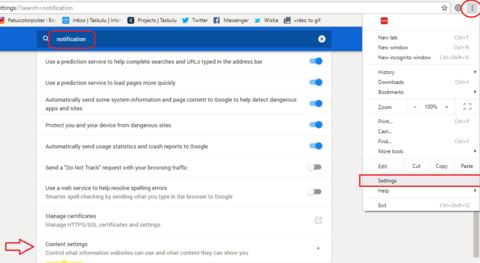 Click on Content setting.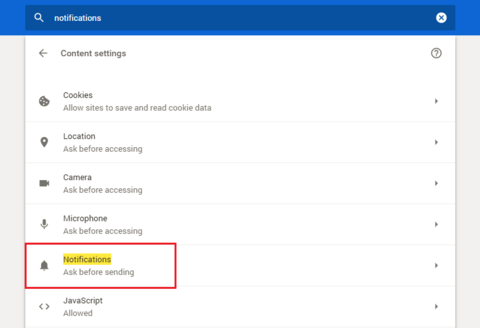 Then click on Notification to add Taskulu.
Then in Allow section Click on Add.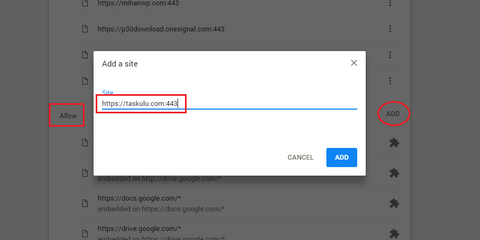 In the box enter https://taskulu.com:443 and click on add.
safari
In the case you're using safari, if you use Mac OS, you must do this in order to enable Desktop notifications.
First, go to your browser's Preferences section.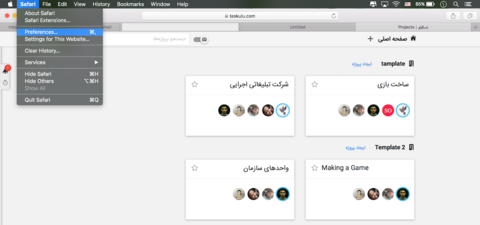 Then click the notifications on the websites tab and find taskulu.com and give allow access.