Upgrade Organization to Business Plan
Organizations are a set of Taskulu projects with the same members. When you're upgrading an organization, all the projects in that organization will be upgraded, which means less price for more value.
Free organizations can't have more than 10 members.
Organization owner is the only person who could upgrade the organization.
If you want more than 10 members your organization, you must upgrade it to business plan.
There are two ways to do it.
You could upgrade from the "Organization Settings".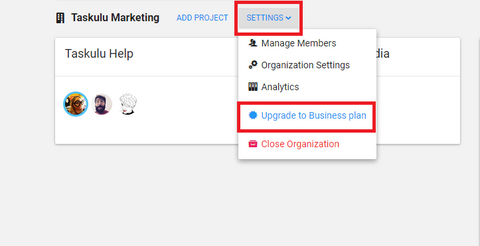 Or you can upgrade one of the projects you have in that organization. In the "Project Settings"
go to "Settings", click on "Project Settings" and find "Billing" tab.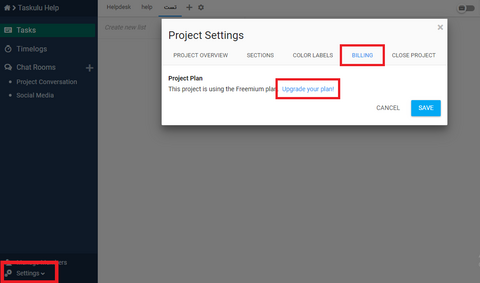 You will be forwarded to payment page, where you should fill out a form and add your personal, or company information.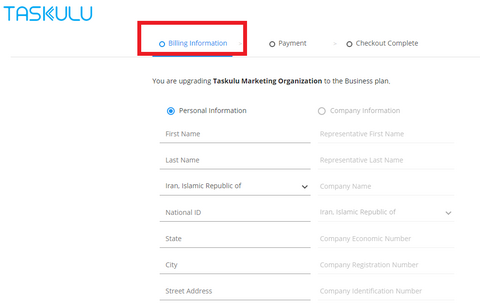 In the next page, you can see your payment information. Here you can choose to pay monthly or annually. You could also select your payment method. You could choose to pay with your credit card, or if you bought credit from your profile page, you could pay with your Taskulu credit.