Upgrade Project to Premium Plan
If you want to upgrade Taskulu from Free version to Premium, do as follows:
The project owner is the only person who could upgrade the project.
Open the project you want to upgrade, and open "Project Settings". In "Project Overview" tab, click on "Upgrade to Premium".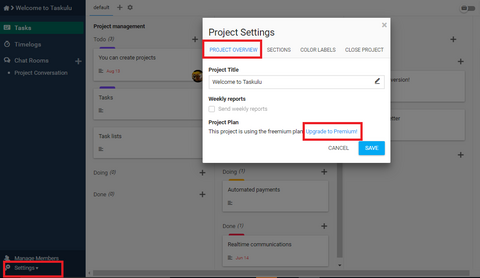 Then you enter the payment page. Fill in your personal information and proceed to finish the payment.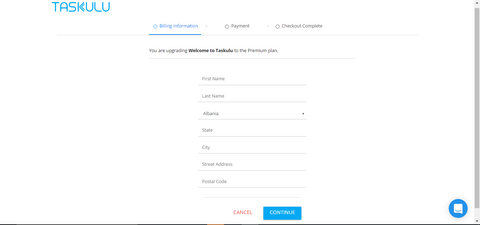 After this step, you could see in "Project Settings" that your project's been upgraded to premium.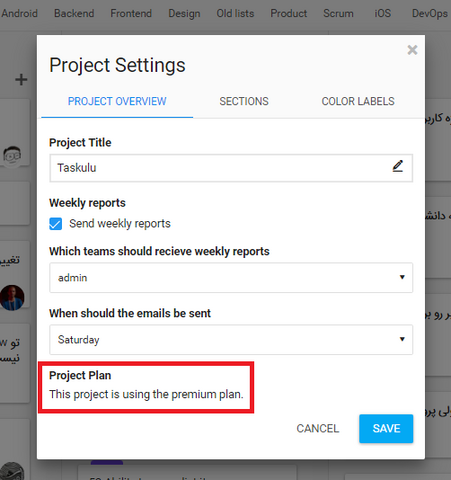 To see the differences of Free and Premium version please take a look at our pricing page.