"For changing your account's email, go to "Profile" and click on "Edit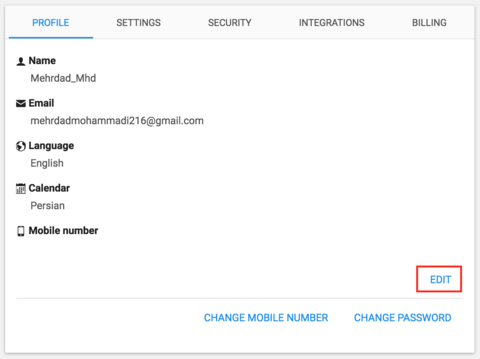 .Enter your new email in the email box, click on save.
You will recieve an confirmation email to complete the process.
Your E-mail won't change utill you confirm the confirmation email.
You can't choose an email address that already registerd in Taskulu.