You could add multiple checklists to your tasks. Checklists help you to keep track of different "to do" items within a task and make managing tasks a lot easier and more convenient.
Editing and deleting checklists is also possible in Taskulu. You could edit simply by clicking on the checklist. For deleting, just hover over the item and click on the red trash can icon.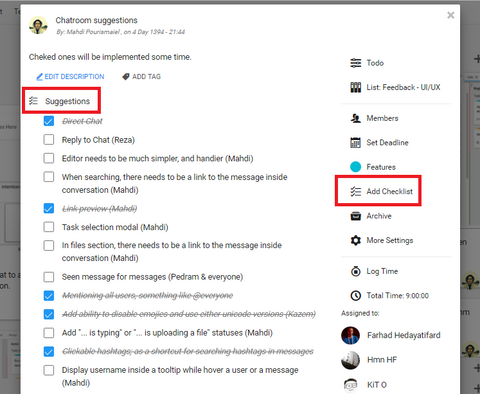 We have to mention that only the ones who are manager of a sheet or list can create checklists.
but if you want to mark the checklist of a task, it must be assigned to you.