Taskulu has a sharing option for tasks. It is for sharing a task with someone out of the project.
You can open a task and share it from "More Options" as you can see below: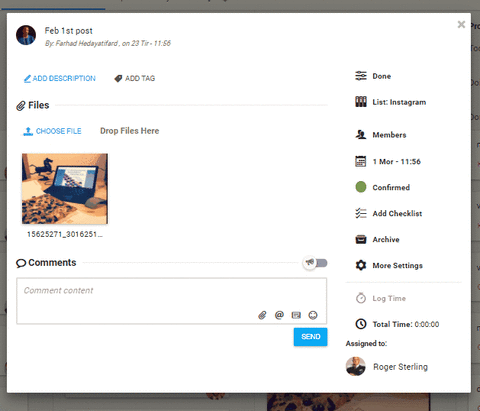 If you enter an email, a link of the task will be sent directly to that email address.
otherwise you can save the link by clicking on it and send it by any other means.
If you check the "Anonymous Access" box, the person you shared the task with could see the task without signing in Taskulu website. If you don't check this box, they should sign in to see the tasks you've shared with them.
When you click on the link that doesn't require you to login, you'll see something similar to the image below: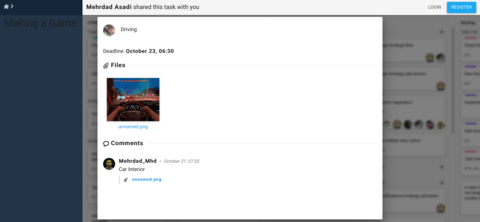 You can also download task's files.
If you log in and click on the link you can send comments too.Open configuration options