You can change your password from your profile page.
You need your current password to be able to change it from this page. If you dont have it, you need to reset your password.
In profile tab click on Change my password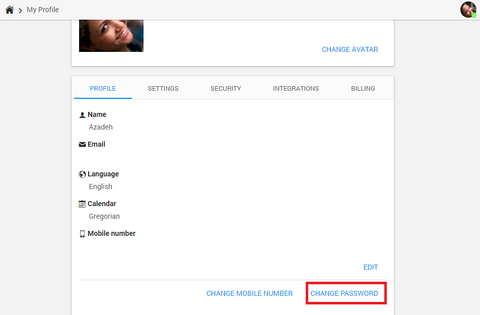 In the first part enter your current password and in the next two parts enter your new password.
Notice that the password needs at least 10 characters, then click on save.