Taskulu has the option to select the weight of the task, which is only active in professional and business plans.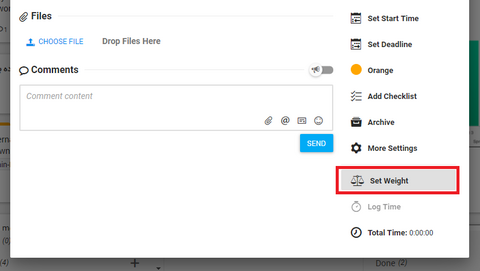 Task weight can be anything that you decide for your project. For example, time estimation for tasks, priority, cost estimation, and so on.
By default, the unit for task weight is hour, since it is mostly used for time estimation, but you can change the unit from project settings.