After creating an organization, you can add members to your organization by entering their email address.
The owner of the organization is the only one who have access to Manage Members.
To add members to the organization, click on the "Settings" button next to the organization name on the main page and go to the "Manage Members" section.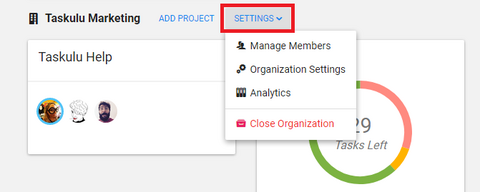 Here, write down the email address ofthe members you want to add to the organization.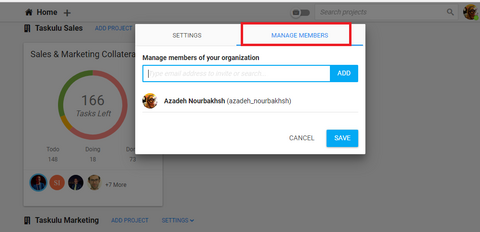 You can also remove members from your organization in "Manage Members"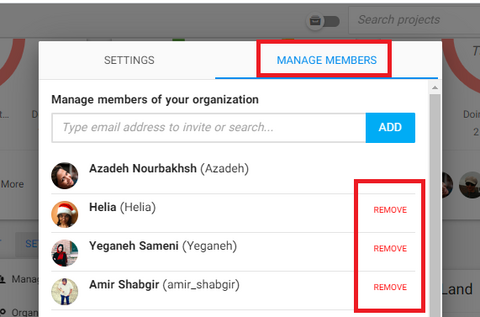 If your organization has more than ten members, you should upgrade your organization to business plan.