Organization is the largest division within Taskulu. You can create endless projects inside each organization.
When you have an organization, it becomes easier to add members to projects. You can also upgrade your organization to a business plan and use features such as video calling, Taskulu Analytics, access control, and more.
When you upgrade your organization, all the projects you create within the organization will also be upgraded.
To create an organization, go to "Home" page and find "Add Organization" at the bottom of the page and click on it .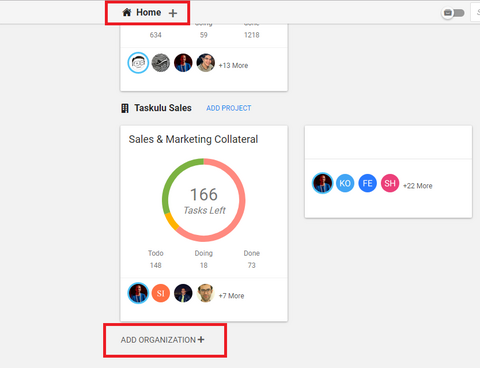 Type in the title of your organization in the box and click on "Create" button.

You can add new members to your organization from "Manage Members" section by entering their email address.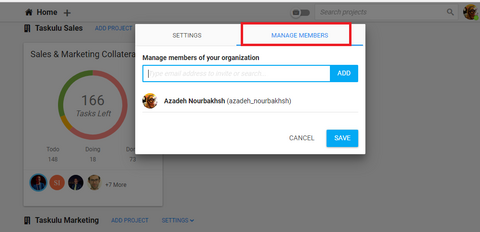 Then you can add projects to your organization.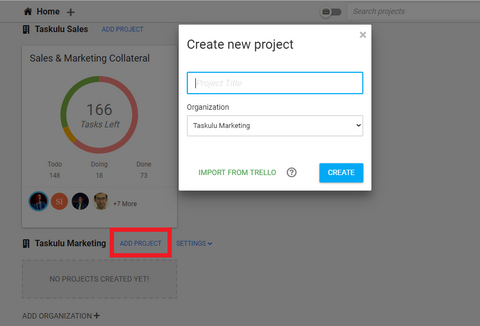 It's also possible to move existing projects to a specific organization. For this, open the project and go to "Settings", open "Project Settings" and find "Organization" in the "Project Overview" tab.
When you do so, all the members of that project are added to your organization, but can't access other projects on your organization unless you give them permission.
Change the Organization of Projects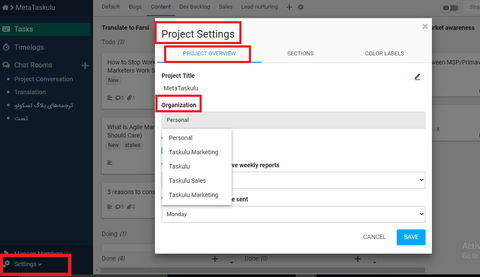 If you want to make any changes to the organization, like adding/removing members, upgrade it to business plan, or if you needed to close the organization , click on the Settings" button.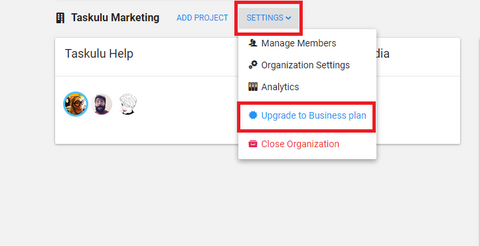 If you have more than 10 members in an organization, you should Upgrade Organization to Business Plan.