Sometimes you need to have similar tasks with similar checklists or members, for example tasks that repeat every week.
In Taskulu, you can copy tasks to lists and sections of a project.
You should do this manually.
Copying Task between projects is not yet possible.
For copying tasks, open task, find "More Settings" and then click on "Copy to" button.
Next, you should find the sheet and the list you want to copy task into. You can search the name of the list you are looking for to find it sooner.
After this step, you need to choose in which section of the list you want to copy your task.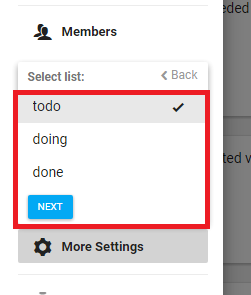 If you want to copy the task with the members who are assigned to it, or with the checklists that you created inside, in the next step, you can check the box next to each item.
You can also choose to copy the comments and files uploaded on the task.
If you want to copy the complete list, please see below.